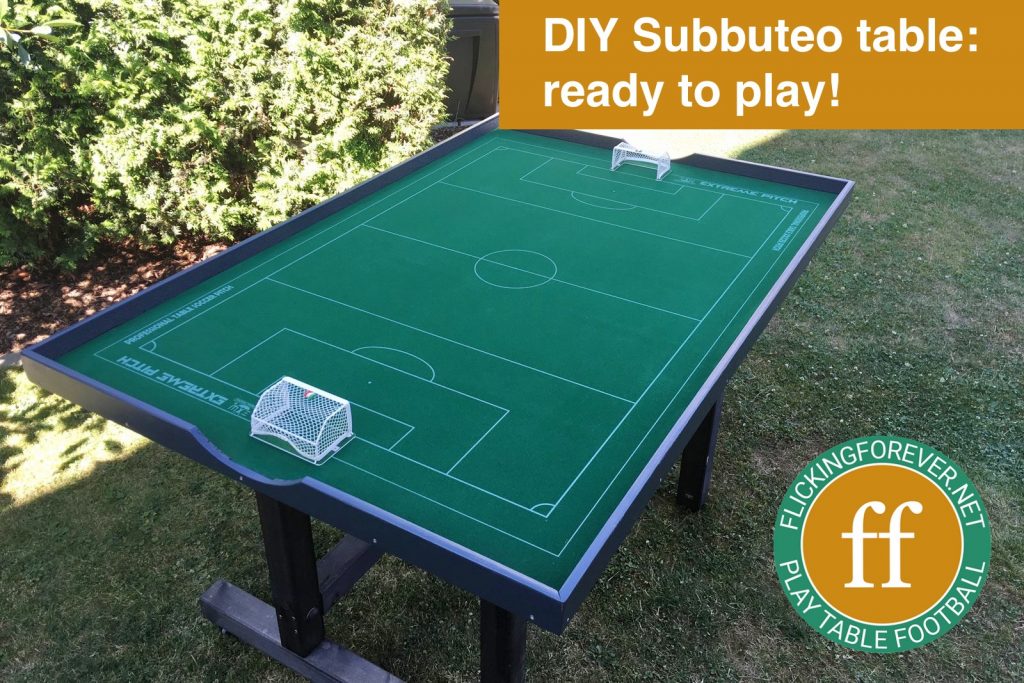 You've always dreamed of a smart Subbuteo table that can be stored away after a training session? Check out Flicking Forever's new step-by-step tutorial with 25+ photos.
---
Tutorial
Part one: The frame
Click on the first photo to open a gallery with all the descriptions.
---
Part two: The surrounds
---
Part three: The pitch
---
Part 4: Enjoy!
---
Encores
So this is my new foldable DIY Subbuteo table. I hope that you like it and my tutorial was understandable. If you have any questions or suggestions, please leave a comment below. And do not forget to subscribe to my newsletter.