If you bought a ready-to-go team to begin your next Subbuteo match, you'd miss half of the fun: Try to prepare your own team with decals and colors instead. Crafting is an important part of Subbuteo's attraction, believe me!
On this website, you'll find:
---
My teams
[smartslider3 slider=1]

Decals and hand painted teams: Making-of: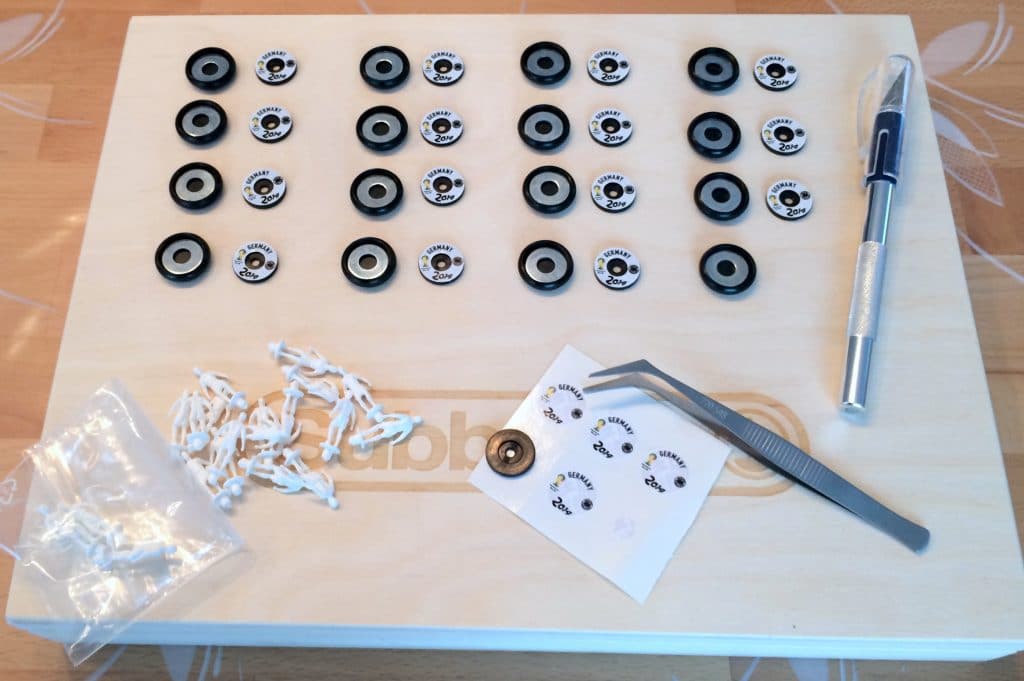 For my first DIY team, I bought a set of Raptor G2 bases, base stickers, blank figures and team decals on the internet (see suppliers list at the end of this post). Then, I needed a pincers and a scalpel to get started.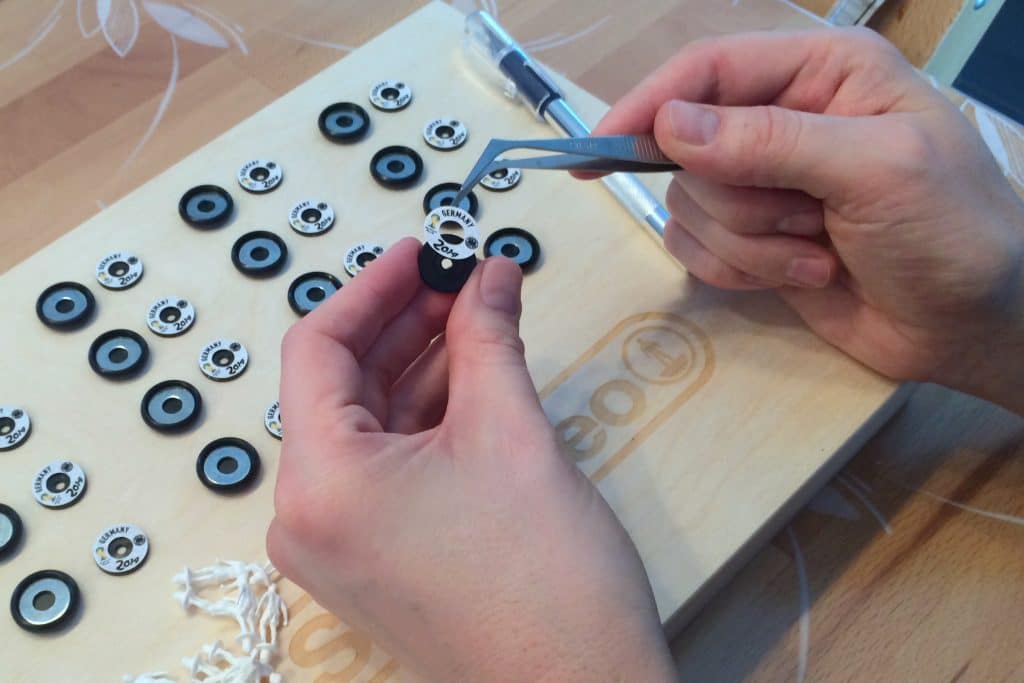 Centering the self adhesive stickers on the bases was not the hardest part.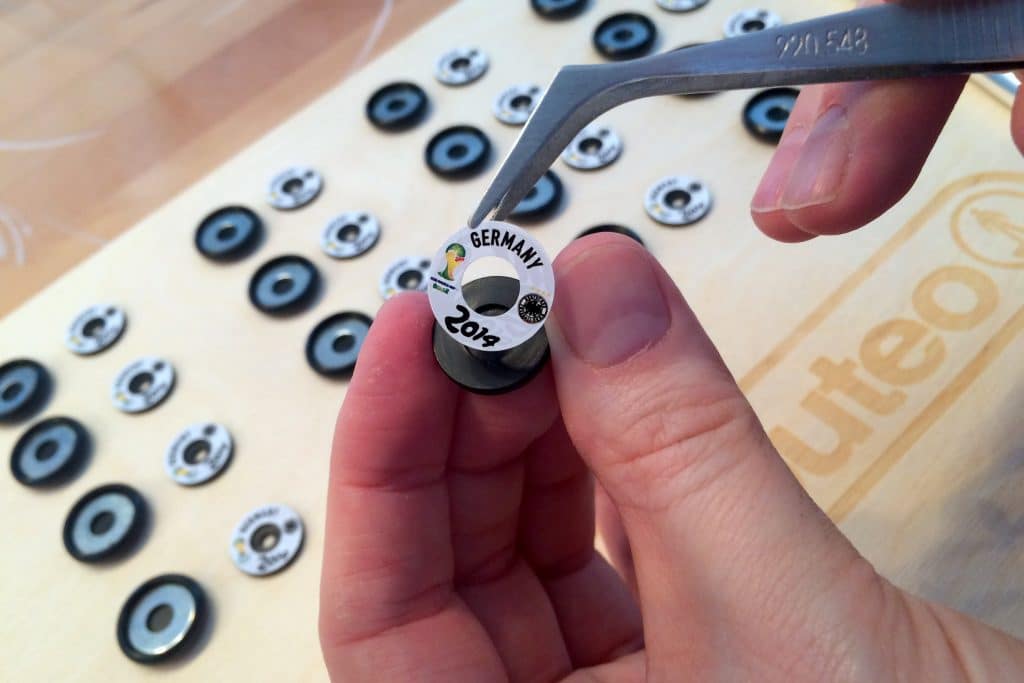 My premiere team: I could not resist to create Germany's World Champions from Brazil 2014. Yes, the 7 to 1 heros! 😉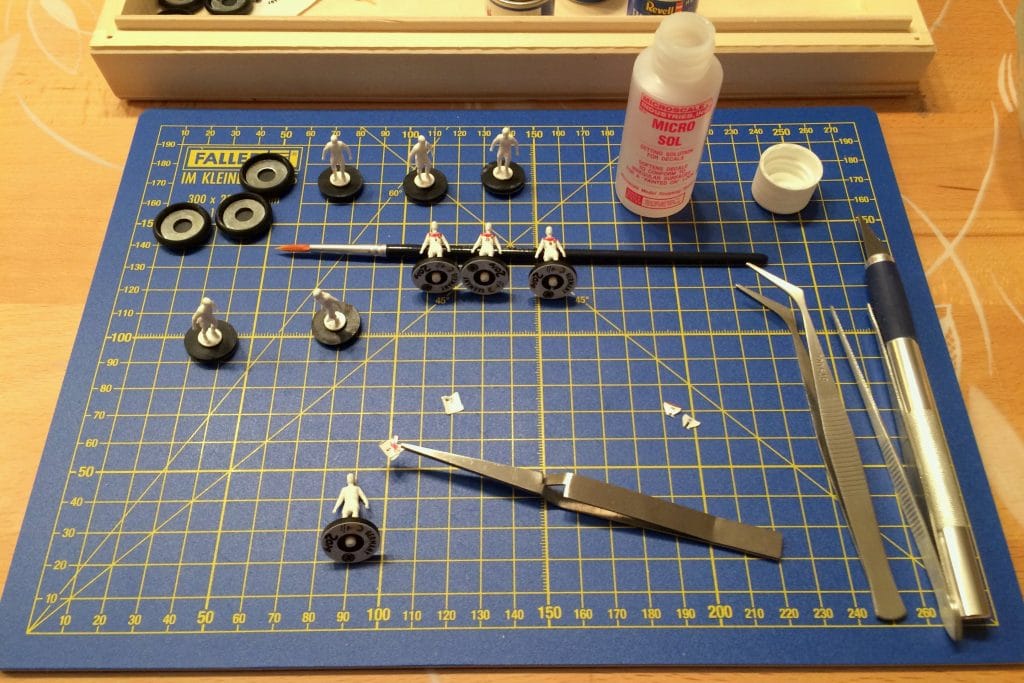 A cutting mat is a useful tool I would not miss again. And next, I got this small bottle of Microsol: The solution prepares the surface of the figures, allowing the decals to drape down perfectly.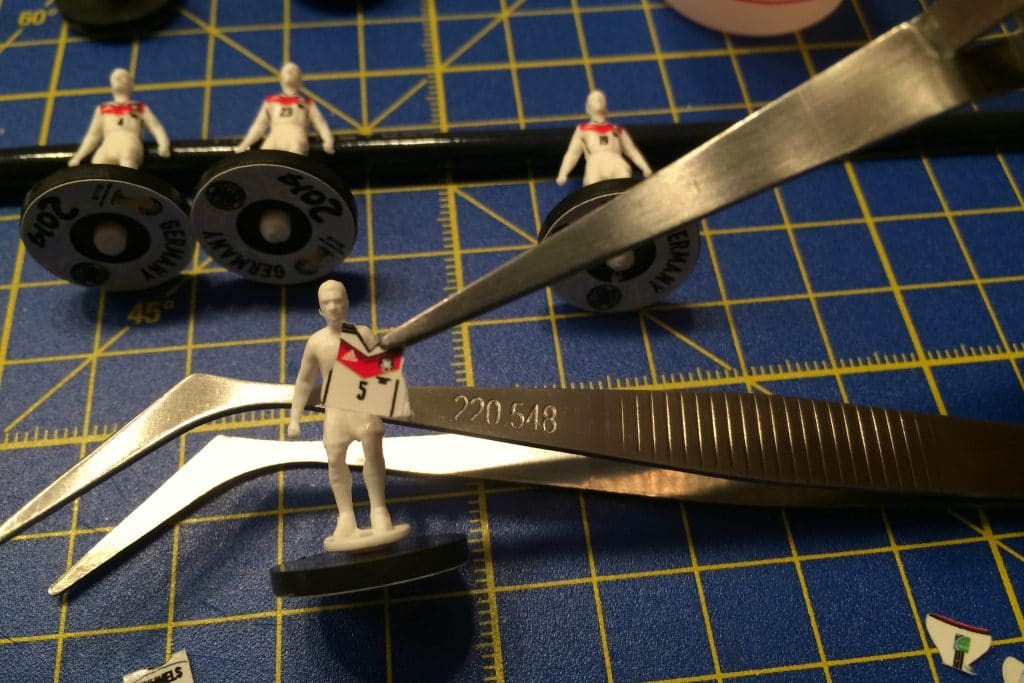 Important note: Impregnate the decals with a drop of water first! After a few seconds, you'll be able to detach the decal from the film. The Microsol only prepares the surface of the figure!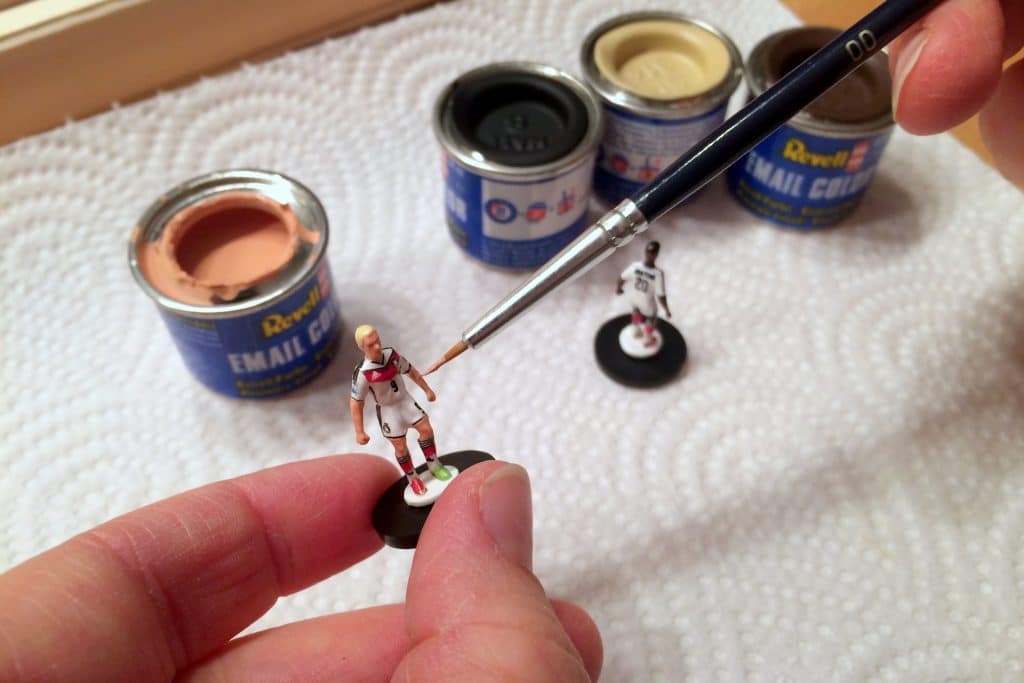 With a small brush and enamel colors, I painted the skins and hairs of my players. Not too bad for my first try.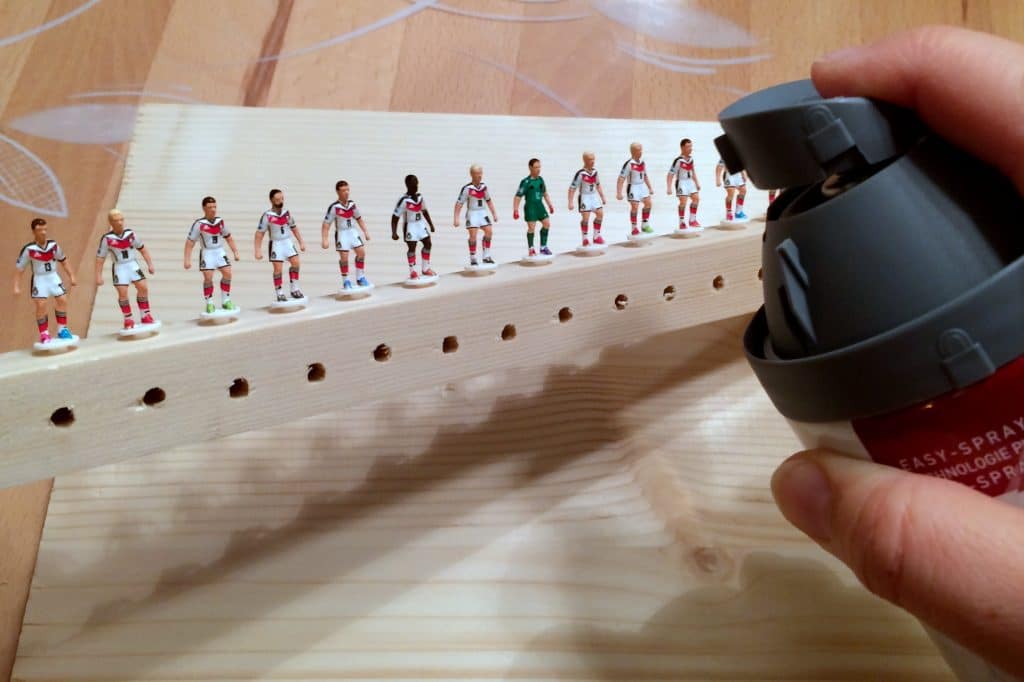 Don't forget to use some acrylic spray after you are done with decals and colors: Apply three thin coats in 20 minutes intervalls.

Handmade boxes for my teams and equipment: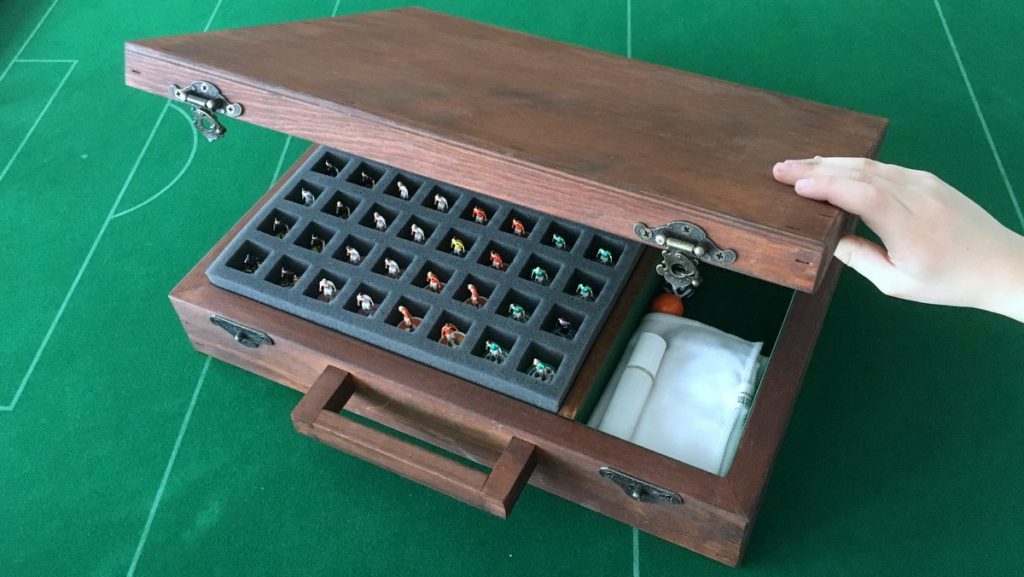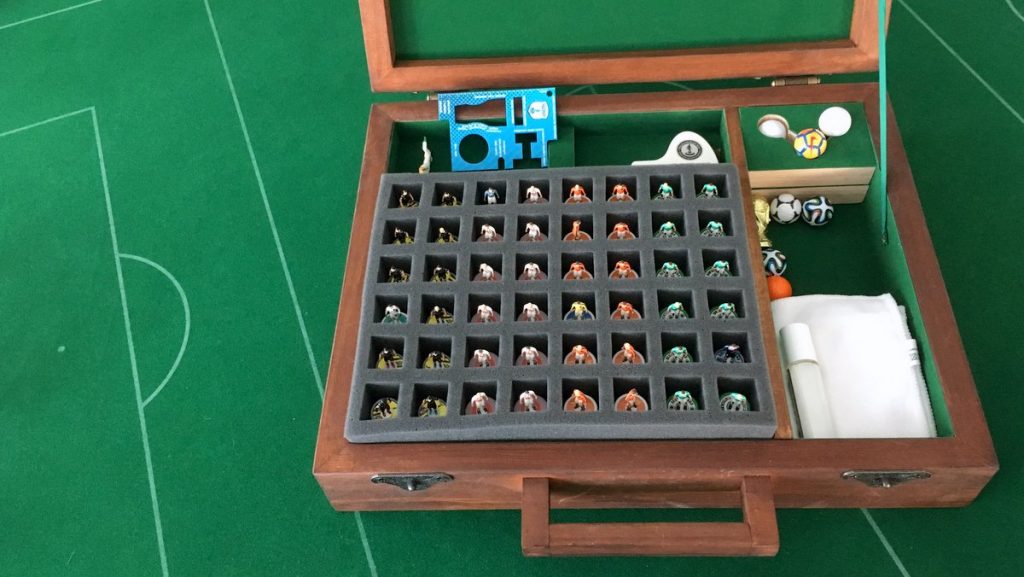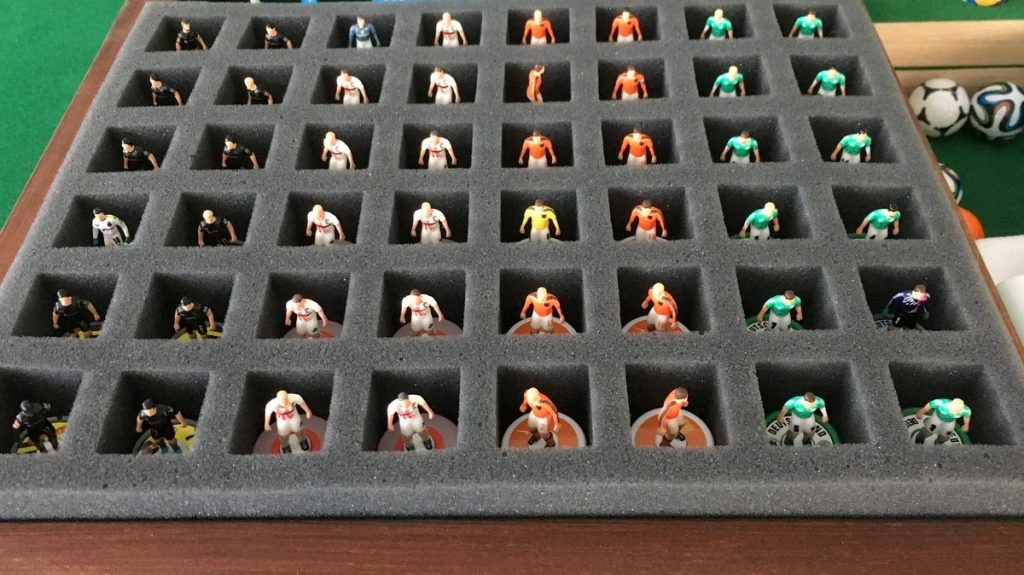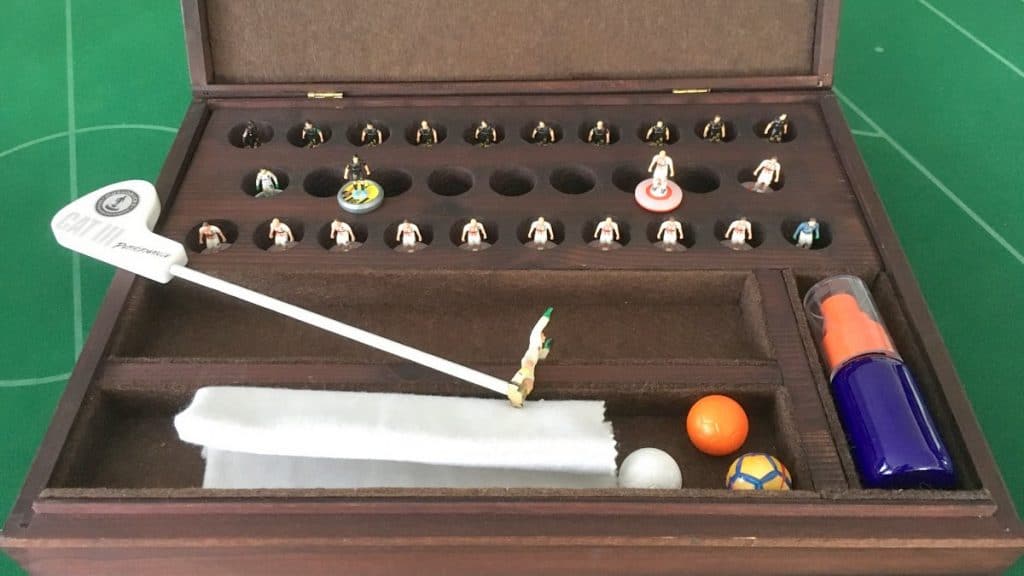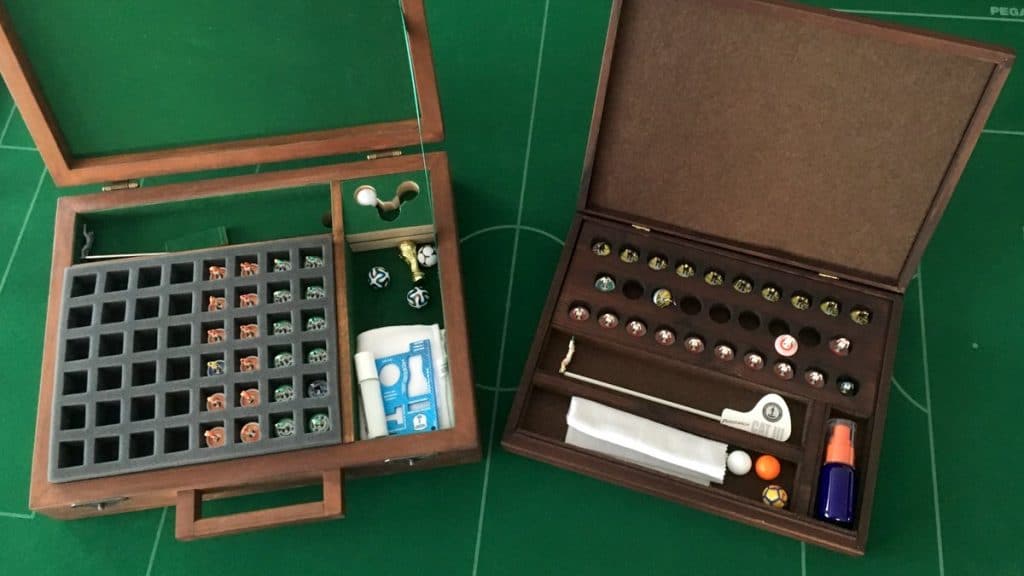 Suppliers: