Stathis Tsolis runs a website called mysubbuteo.com. In this exclusive Subbuteo interview, he gives insights into his production process, explains how table football has become more than a hobby and why polishing your bases can make the difference.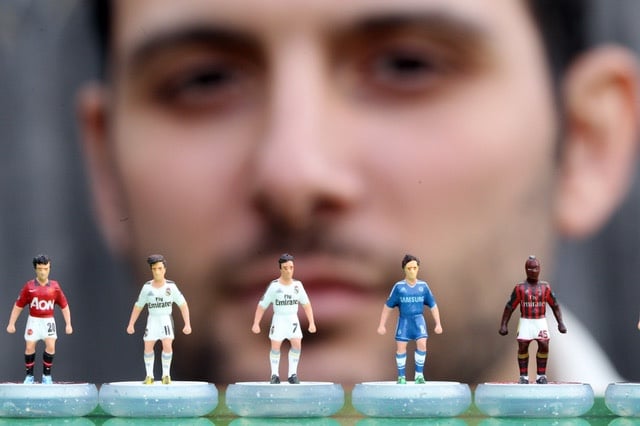 Stathis Tsolis: "All the teams I own, they are well played and loved."
What items can table football fans buy in your shop?
I mainly specialise in kit decals and professional sports equipment. Kit decals are detailed designs of actual team kits that are printed on thin gelatin that can be transferred onto a blank figure. This makes possible the creation of a miniature team with incredible detail.
So you offer ready-to-go products as well as DIY materials for creative people. What's your best-selling item so far?
My goalkeeper range the Cat that is the most widely used goalkeeper currently in professional table football competitions with over 2,000 units sold since its release in May 2014.
"Although I work on my own, I have a professional set up"
In your catalogue, customers can choose between hundreds of original team decals (clubs, national teams) and they may even suggest new custom decals. Give us an insight into your production process.
Although I work on my own, I have a professional set up that includes Mac computers for the design aspect of the work, 3 printers with my flagship one being a Roland BN-20 eco-solvent printer-cutter and a variety of peripherals such as scanners, plotters, heat sealers etc. I also have a manufacturing workshop with power tools and machinery where I process products such as goalkeepers and storage cases. I also outsource certain processes that I cannot do by myself, such as water jet cutting of the interior of the storage cases, and metal casting for the goalie figures.
Is MySubbuteo still a hobby or has it become a semi-professional business?
Since 2015, Subbuteo is a semiprofessional activity in respect of the required discipline and the hours required to produce a product consistently and maintain a decent customer service. I do not, however, consider a living out of Subbuteo a sustainable. This because there is not enough demand that would justify mass production that could keep manufacturing costs down and increase profitability.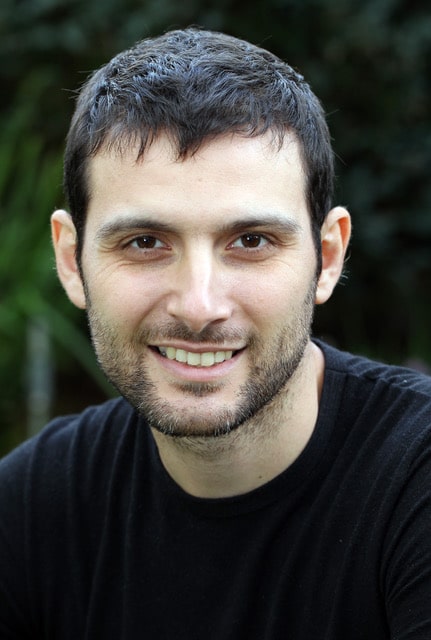 Stathis Tsolis (born in 1980) lives in Beverley, East Riding, UK and works as a Freelance Heritage Consultant.
Photos (2): Jason Mitchell
How many handpainted teams do you own and what's the all-time favourite team in your collection? 
I own a handful of teams as I am not really a collector. All the teams I own, they are well played and loved. My favourite team is Bellmare Hiratsuka Home 1995-96, painted by the great Tim Tuminaro, on customized C3 bi-bases.
Are you better at creating or playing Subbuteo? 
I was never much of a player. I am a member of the Yorkshire Phoenix Club and play a few times a year in local GPs. My main attraction to table football was the miniature aspect rather than serious play. I do enjoy playing up to the point it is becoming too technical for my ability.
You published some video tutorials on YouTube, e.g. about base polishing. Why is polishing important and what should Subbuteo newbies do to get good gliding bases?
The evolution of modern table football has necessitated the gliding of the bases. In that respect, a well-polished base will give the edge between two equally matched players. I would consider investing in good polishing materials and spending the time to practice polishing a quite important element of the game, especially for newcomers.
Contact: