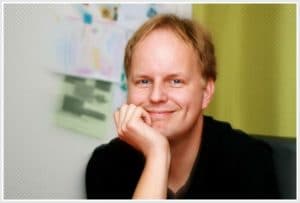 Hi, my name is Oliver! I have always been a table football fan: Back in my Ruhrgebiet childhood in the German 1980s, my younger brother and I were playing Tipp-Kick every weekend. We cowered on the floor, asked ourselves why they call it a table(!) game, and listened to WDR 2's live radio coverage of Bundesliga matches. We re-enacted the players' moves and goals and were happy boys.
Never was it a problem for us that each Tipp-Kick team only contained one goalie and one player. We completed the rest of the team with our fantasy. We even accepted that angled black and white imitation of a football. Yes, Tipp-Kick was, and still is, an exciting action game. But there has always been a lack of strategy and tactics, to be honest.
In autumn 2015, I made up a plan to create a Tipp-Kick pitch on a wooden board for my daughters. Yes, they like football very much! So I checked some YouTube channels to find a suitable tutorial. After clicking some videos, I stumbled upon this table football match and was thrilled immediately!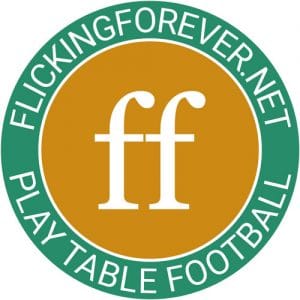 Subbuteo – what a beautiful game with strategical options. Fast, precise and best: with ten field players and a goalie in each team. I couldn't get away from my tablet computer and watched more and more matches. I realized that there are lots of rules waiting to be learned for a beginner. But that's what is so great about the internet: You'll find helping forums, news articles, shops and trading places for all kinds of equipment.
And then I did, what many people do: I started a blog! 😉 Subbuteo on Flicking Forever: it takes an hour to play, but a lifetime to master.
---

Check out my Instagram profile I.Heart.Subbuteo!