Imagine a ten-year-old boy somewhere in the United States who is practicing Subbuteo Table Soccer – with MY exercises. Isn't it amazing? What an honour!
Randy posted this picture on Facebook recently, saying "I pointed my son Simon over to the training exercises on FlickingForever.net and he is taking it quite seriously."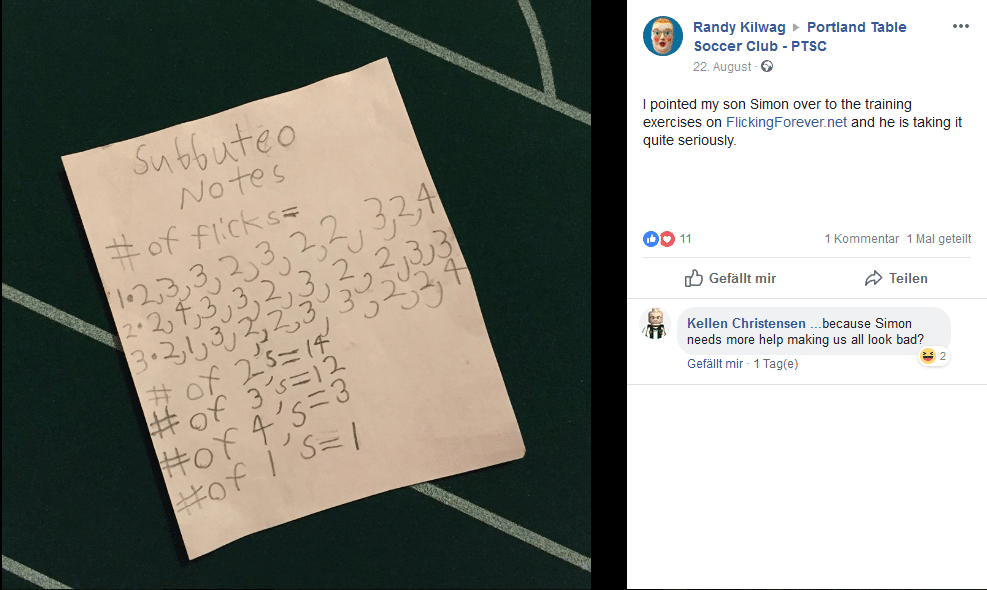 I asked Randy for more information and he wrote: "My son was working the beginners exercise, the first one, he devised his own subjective system for tracking his efficiency. I'm not sure he knows what the numbers mean. I think he just wanted a record of it to make it seem legit. He was excited to see the training exercises and very impressed that this was made by an individual."
Thanks for sharing this, Randy.
---