Table Football training: On this page, Subbuteo beginners will find easy Subbuteo training exercises to improve their flicking skills.
Into the circle
Put ten attackers on the Subbuteo pitch in regular distance to the center circle. Flick them with as few attempts as possible directly into the center circle. [Three stages from even greater distance to the center circle.]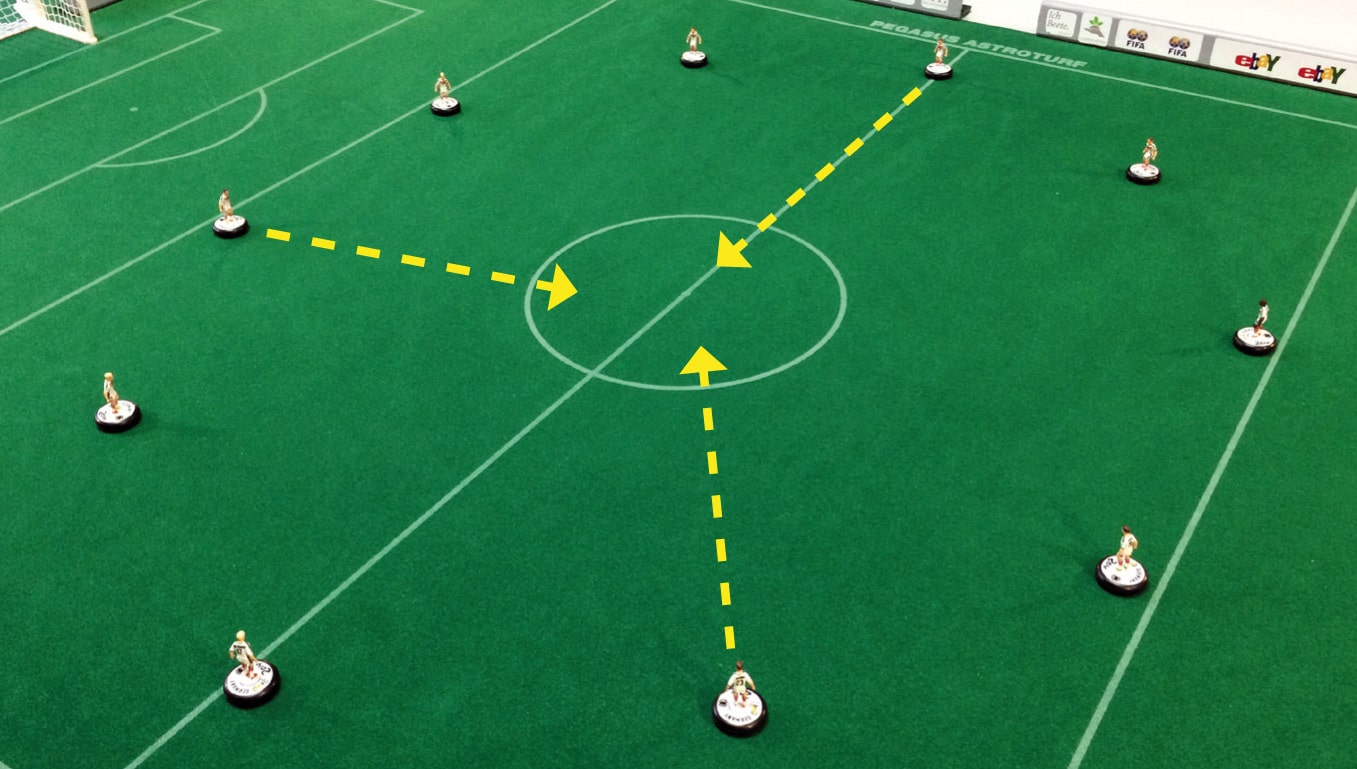 ---
Mark players
Place five Subbuteo defenders on the shooting line and five attackers 20 cm in front of them. Flick the defenders as close as possible to the attackers, without touching them. [Three stages with more distance.]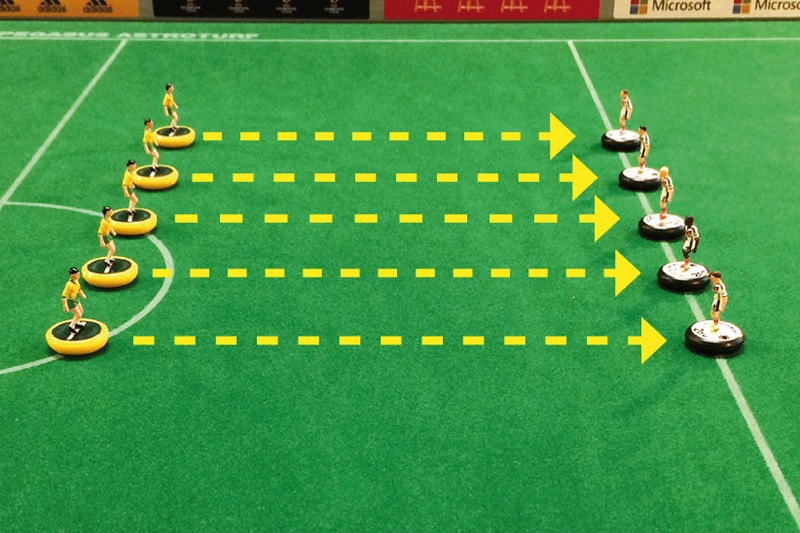 ---
Ball control
Flick the Subbuteo ball with short passes across the pitch and back again. Be careful not to commit fouls. [Three repetitions.]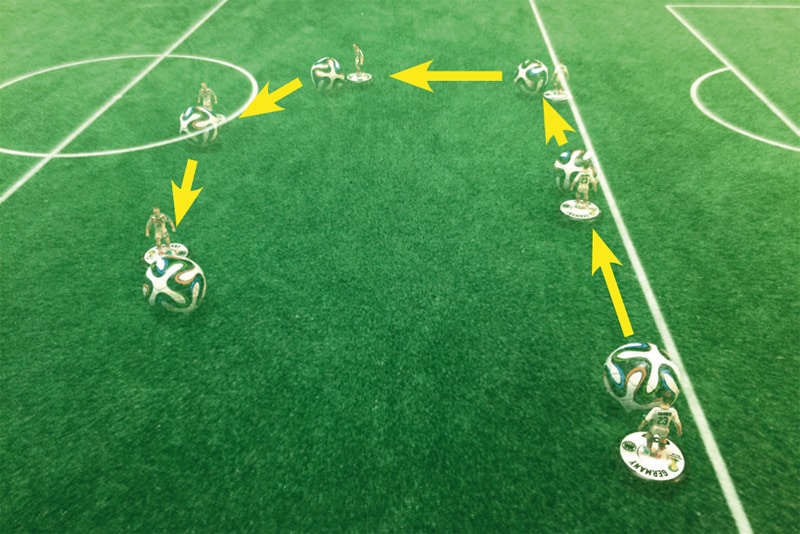 ---
In the shooting area
Put six Subbuteo balls on the center line and flick them with attackers directly into the shooting area. [Two stages, then two stages into the penalty area.]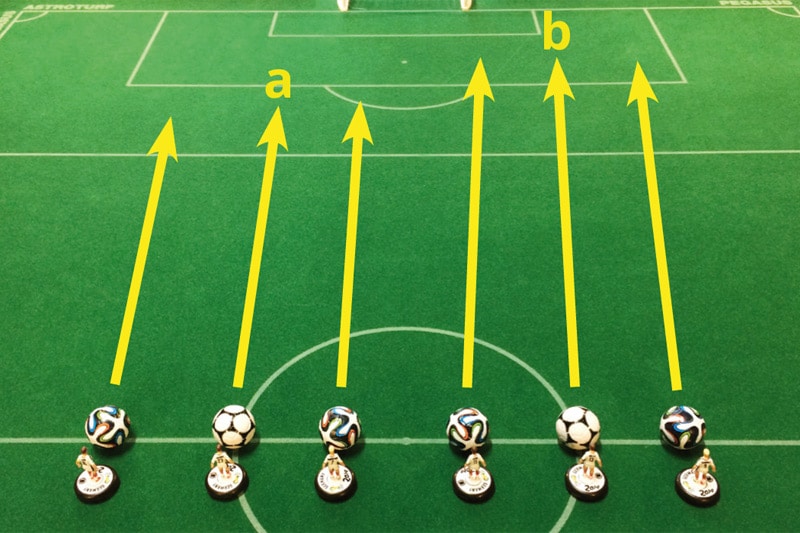 ---
Shooting
Flick five balls with attackers from the Subbuteo shooting line into the goal – shoot high and low, left and right. [Four stages.]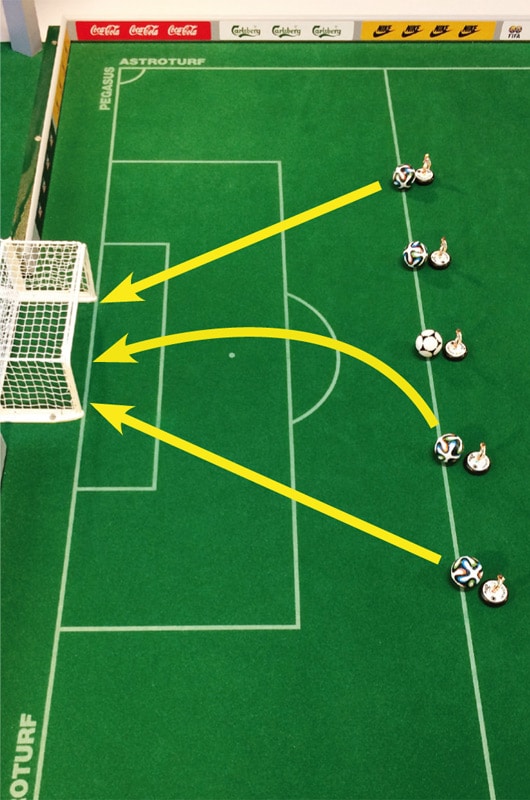 ---
Blocked shots
Like exercise no. 5, but with five defenders a few centimeters behind the Subbuteo ball who will block your shots.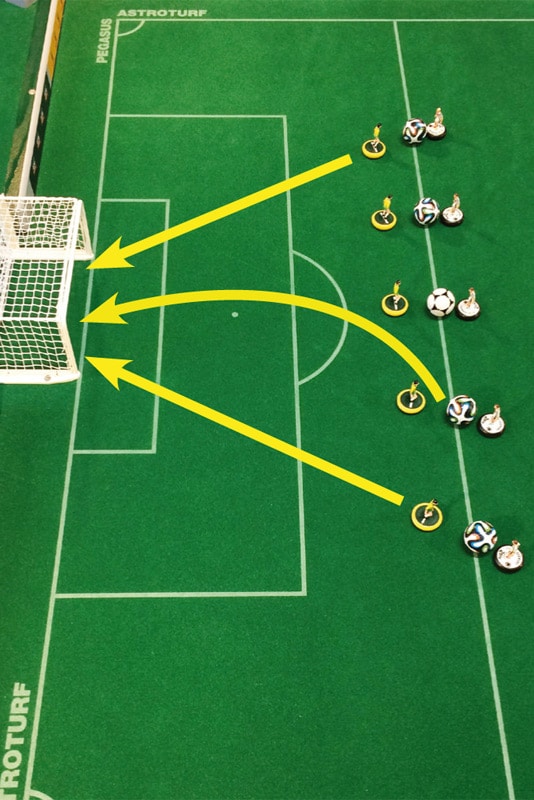 ---
Don't miss the other exercises: