Making-of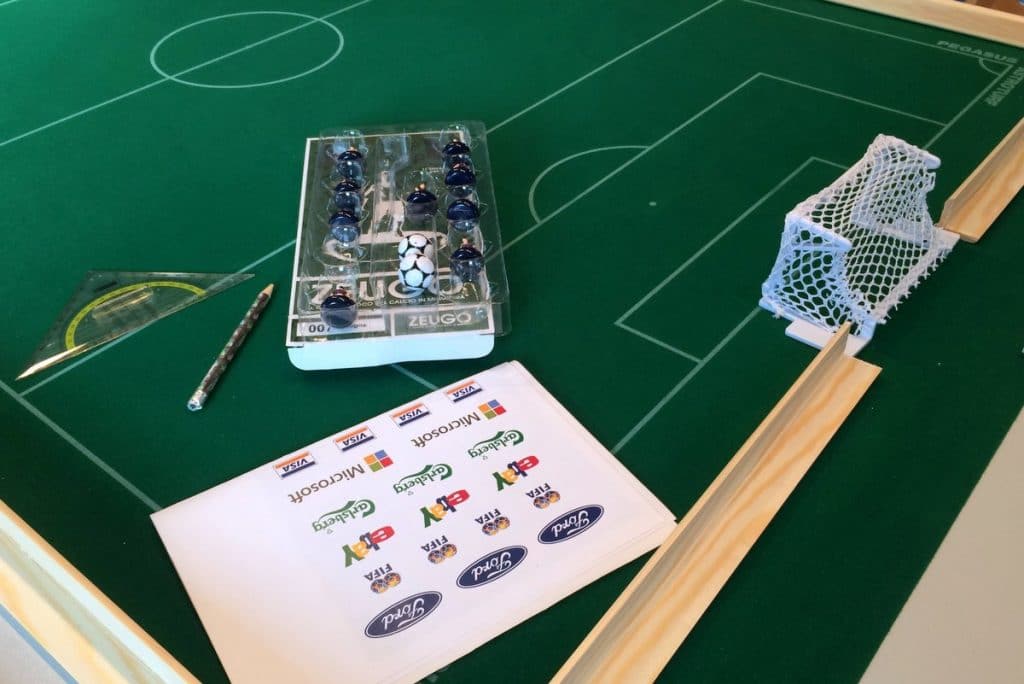 It all started with a Pegasus astroturf pitch and a set of ad labels I bought from Subbuteoworld. Not the fastest pitch, I know…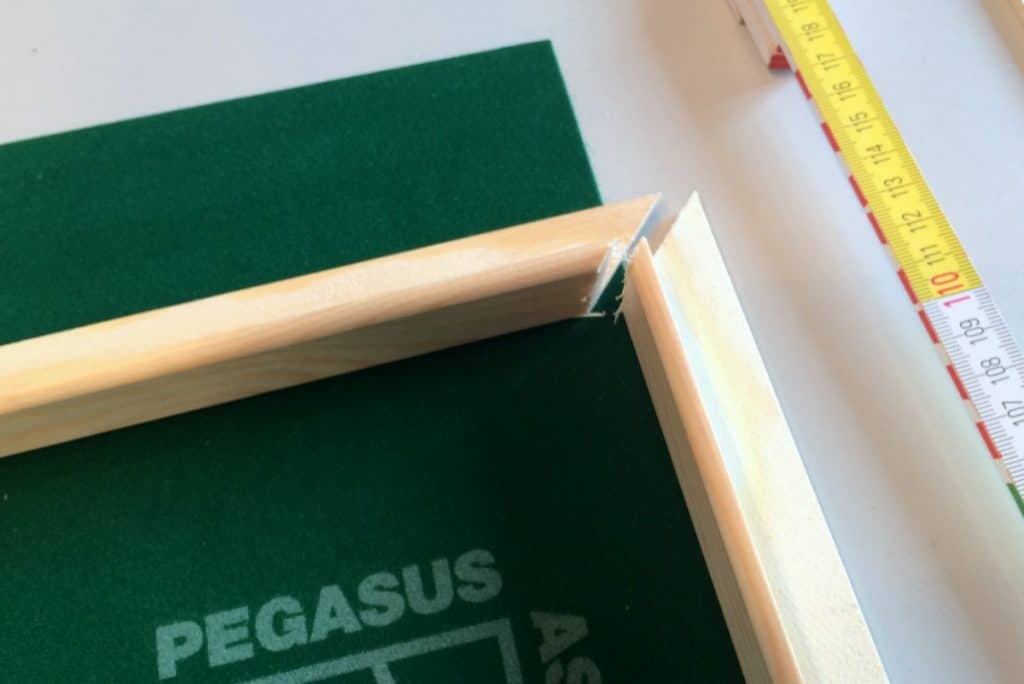 The idea was to craft my own wooden fence panels to surround the pitch.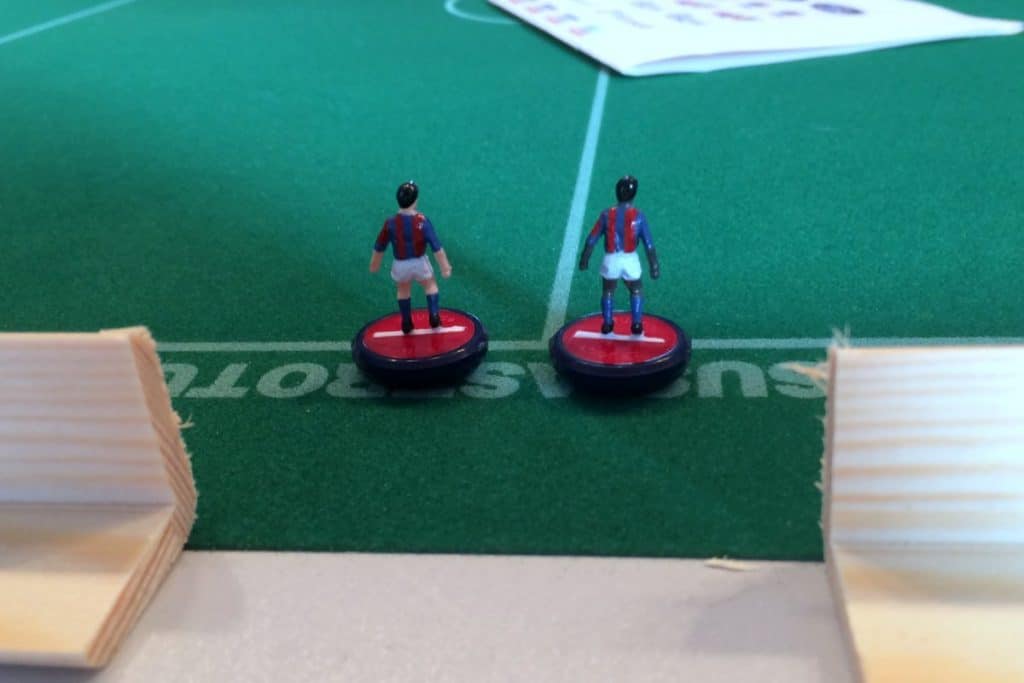 By the way: The self adhesive pitch came in a tube and it was very easy to be fixed on a 19 mm MDF board.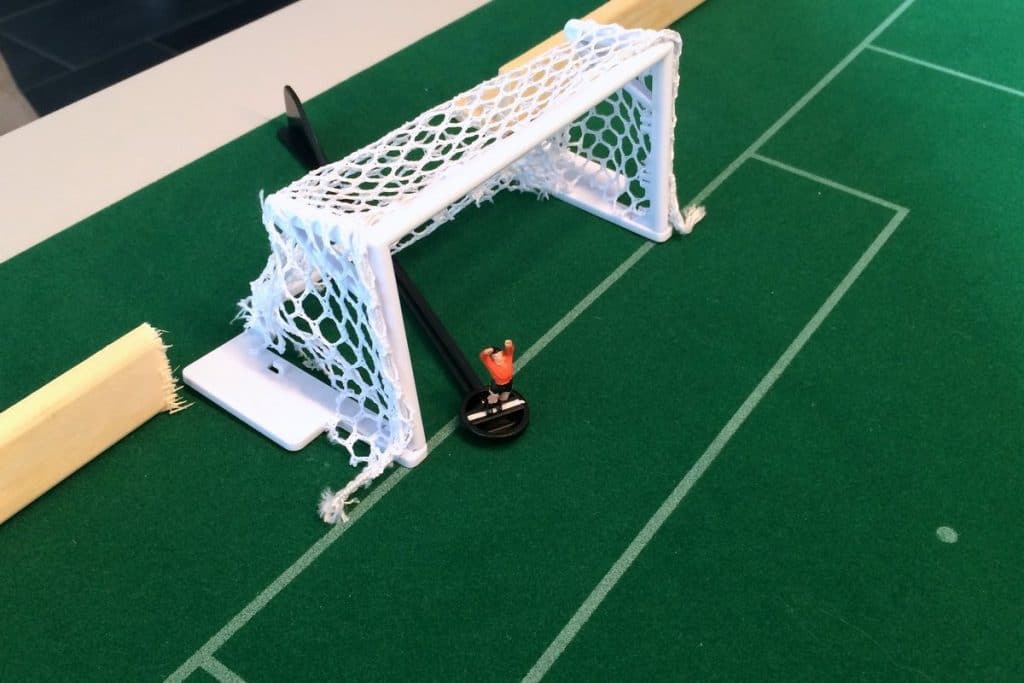 This is just a cheap plastic goal and a Zeugo goalkeeper to start practicing with. In the meantime I changed to Extremeworks metal goals and Cat 3 goalies.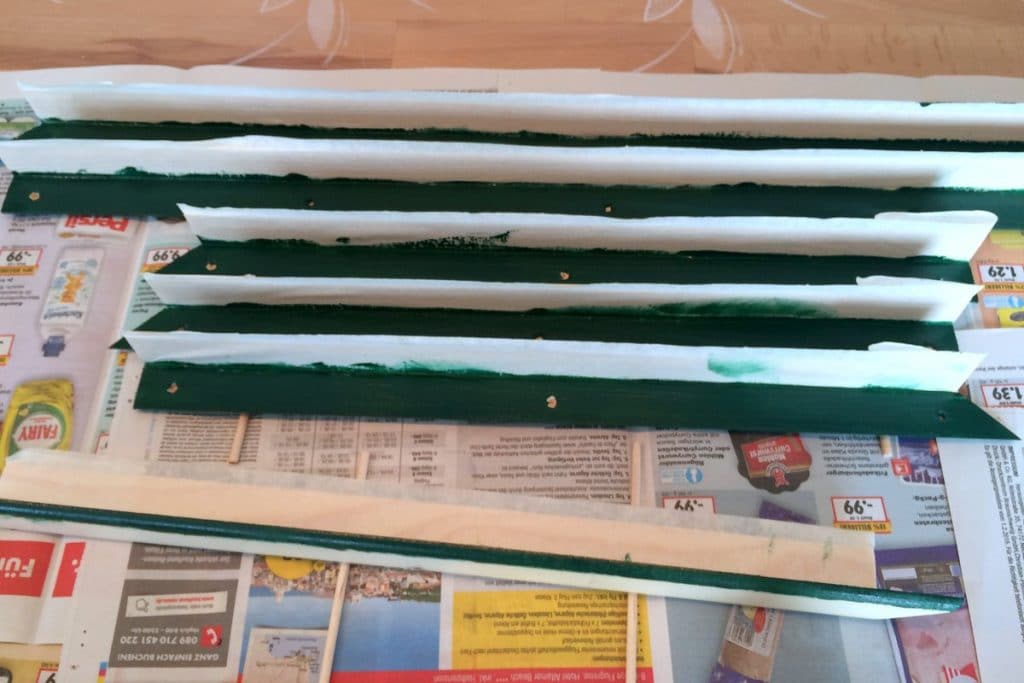 After sawing the profiles on a mitre, I painted them grey on the frontside and green on the backside.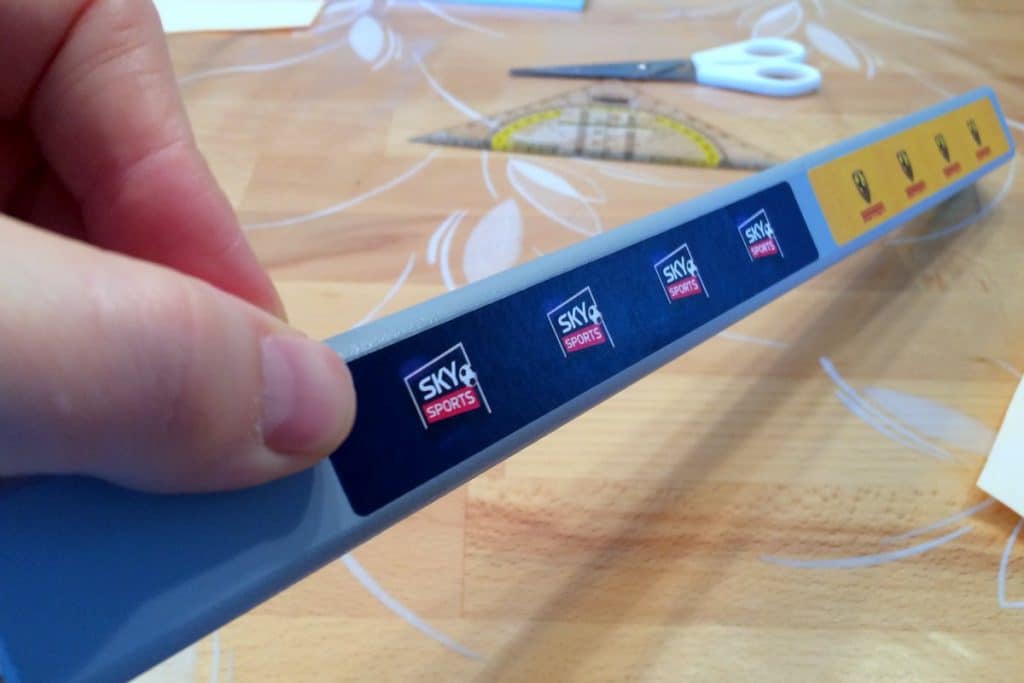 The profiles' height is 20 mm so the ad labels fit perfectly.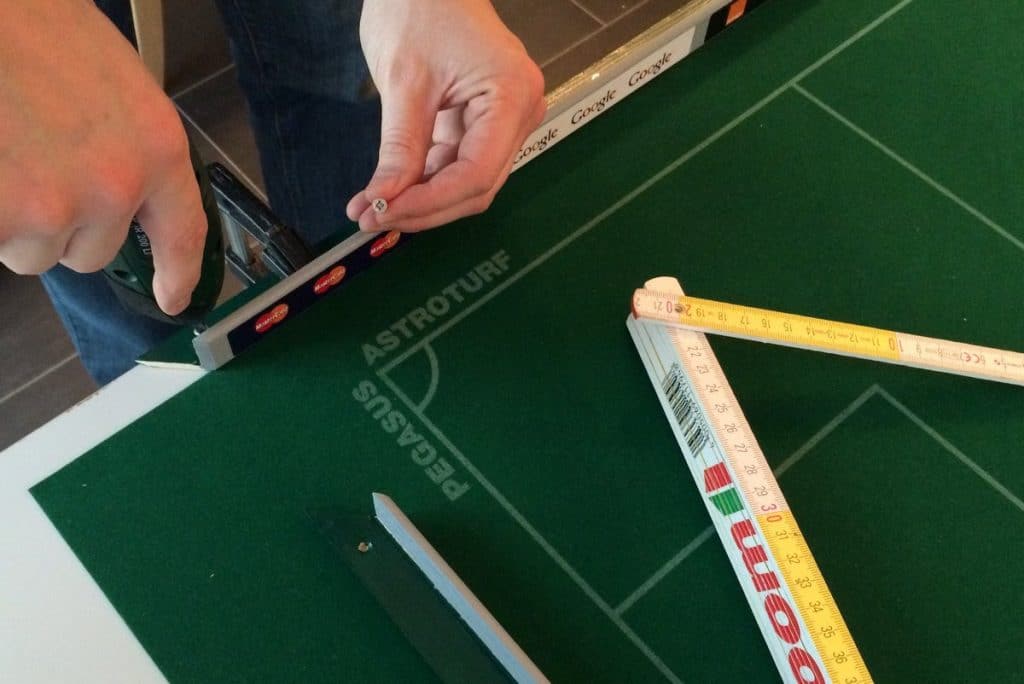 Screwing the profiles on the pitch. Easy to do.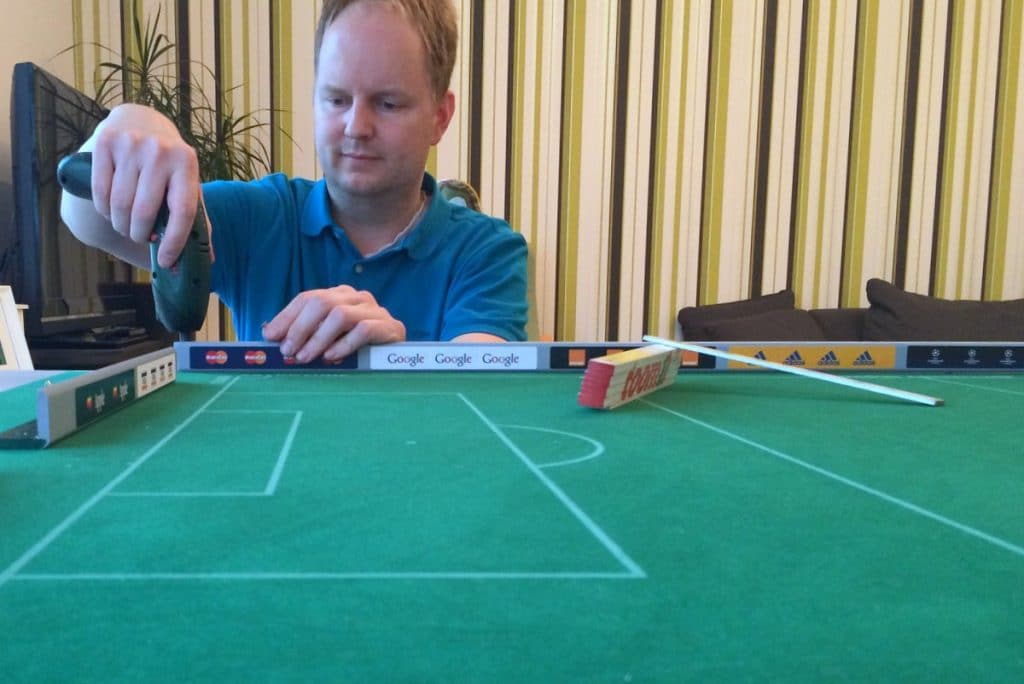 Oh, that's me. Hi, Subbuteo fans!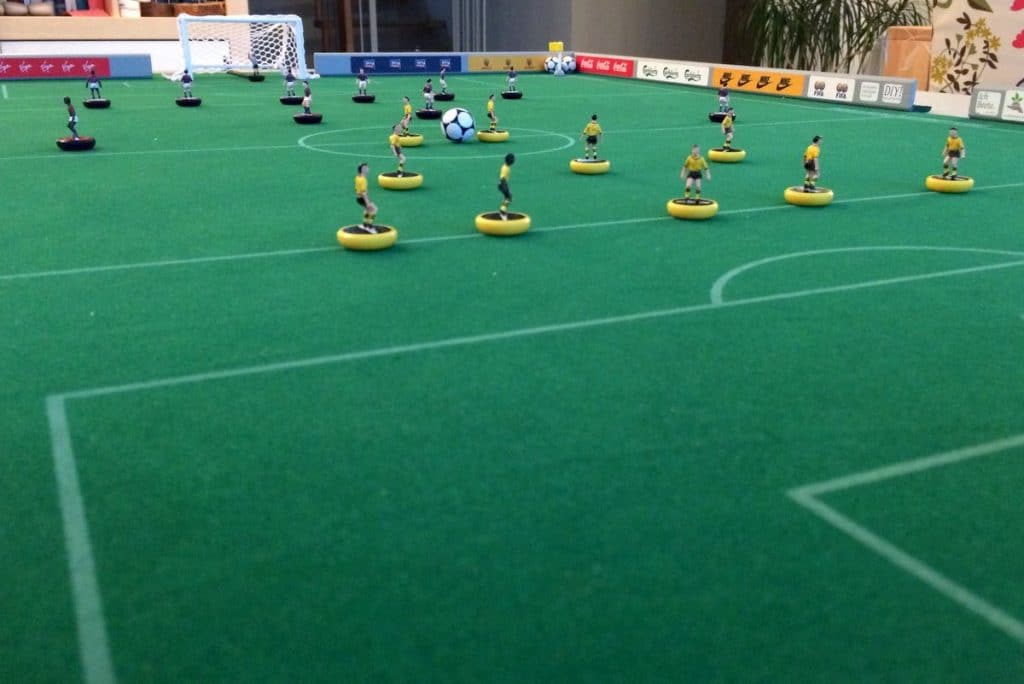 Ready to start: 22 Zeugo players on an Astropitch await the flick-off.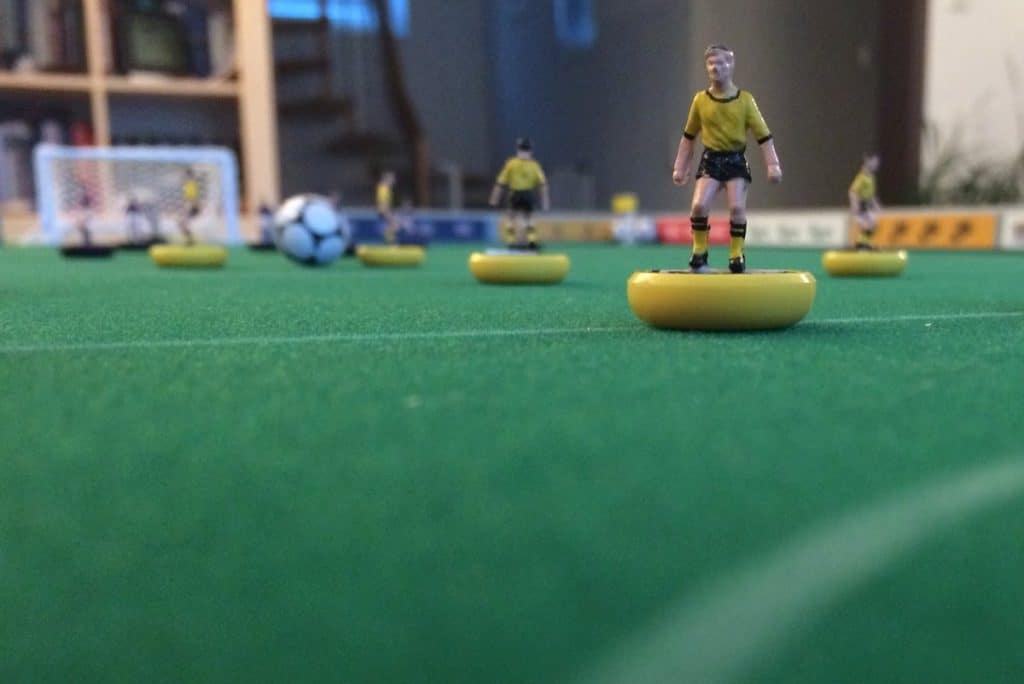 I think Zeugo players are a good choice for Subbuteo beginners: They are rather cheap and glide quite well.